Osteocure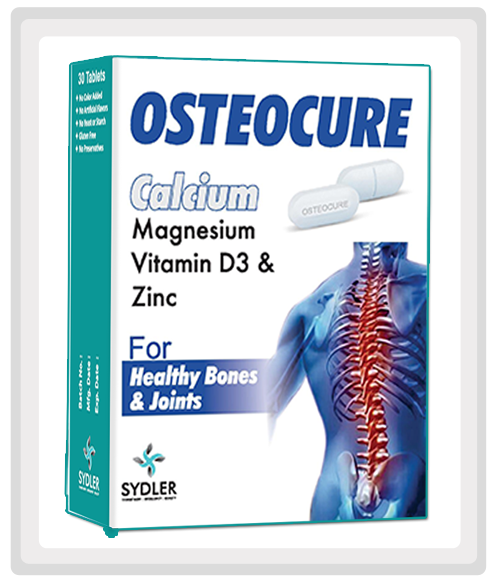 Benefits:
Best bone & joints formula for Men & Women of all ages
Ingredients:
Calcium 800mg
Magnesium 300mg
Zinc 10mg
Vitamin D (as D3 400 IU ) 10mcg
Direction:
Take one tablet 2 to 3 times per day With your Main meal.
for easier swallowing, take with water.
Do not chewed it.
Do not exceed recommended dasage.
Advanced formula
No other supplement provides the exact Nutrient Reference Value of Calcium and zinc, with 10IU Vitamin D3 and Magnesium.